Kings vs Sharks Round 1: Don't Call it a Preview
The 2016 NHL Stanley Cup Playoffs are here and the Los Angeles Kings are set to face the San Jose Sharks in the first round. If you haven't listened to the All the Kings Men Playoff Preview podcasts yet, do yourself a favor and tune in while you're on the road or at work. Mr. Cohen hosts some heavy hitters whose analyses will be a great supplement to what you'll gain from this post…….
This is the time of year where my inner Raven turns into an albatross.
The Playoffs, like being around my conservative grandparents, make me significantly more cautious about the things I do, think and say. Since I know what's at stake, the last thing I want to do is jinx everything Rob Scuderi and the Kings have worked so hard for. While I am not here to troll the Sharks any harder than I normally do, I am the daughter of a deep-sea fisherman, and considering the oceanic nature of our opponent, I think it's perfectly fine to spend a few moments churning up the bait for my chum line.
By now I'm sure you've heard that this will be the 4th time in six years that the Sharks and Kings have met in the first round. Sports journalists and bloggers alike have been drooling all over themselves writing up Hollywood-worthy previews of what this 2016 round will look like. While the predicted outcomes are varied, everyone seems to be in agreement that of all eight first round match-ups, the Los Angeles-San Jose story line is by far the most compelling.
Why, you ask? Well I'll tell you.
I spent 2 hours at work watching sequential game highlights of the 2014 Western Conference Quarter Final where these two teams most recently met. If I could compress the drama of that series and fit it into a yellow Forever XXI bag, I'd sell it to home-schooled kids everywhere to show them what they missed by not having a prom.
Re-living all the wins, losses, goals, hits and dives of that round has kindled the same wave of erratic emotions we all acutely felt as everything developed (or collapsed if you're a SJ fan) in 2014. Who could have ever predicted that the Kings would become the 4th team in NHL history to overcome a 3-0 series deficit? All the feels!
This guy knows what I'm talking about:
For you advanced metrics folks who can't be bothered with physical evidence and have trouble computing emotion, here's a graph showing what that series looked like:
Oh, but wait…
YOU CAN'T MAKE THIS STUFF UP.
It looks like expanded metrics really ARE the best indicator of reality.
But really, who needs a chart to tell us how games are going when we can just pull up the archives and check in with Brad Stuart during Game 4!
Don't worry, there was nothing wrong with him. Sometimes a guy just needs a second or two to compose himself when he realizes #ItWas3to0 is about to become a thing.
If there's one thing the Sharks of today are sure of, it's that this 2016 series won't be the same as the one in 2014. And here's why:
Hmmmm.
Joe Thornton is right, both rosters have changed pretty dramatically.
New guy:
Roman Polak's value to #SJSharks should show come playoff time. More: https://t.co/k4vtzX6w3N

— Kevin Kurz (@KKurzCSN) March 23, 2016
*should*
New guy:
Is Lecavalier playing tonight? Count me among those who didn't really understand that trade

— Kevin Kurz (@KKurzCSN) January 25, 2016
And yeah, both teams have veterans (who I hope #NeverChange):
But C'MON guys! Someone let @SanJoseSharksPR know their "Everything is New and Awesome" campaign is being executed flawlessly, but no one is buying it. Of course this series is about vengeance! And retaliation. And bad blood (but not Unfinished Business – I hear incomplete work is really piling up over in Anaheim). But most especially, this series is about the restoration of pride. Seeing as how neither team made the playoffs last year, we're all feeling a little edgy at how this series will play out.
i want to die

— Fear The Fin (@fearthefin) April 11, 2016
So aside from the bad blood narrative, what else can we expect out of this series?
Dear Canada, #SharksTerritory is waiting for you. pic.twitter.com/YSHEg9tHdt

— San Jose Sharks (@SanJoseSharks) April 9, 2016
¯\_(ツ)_/¯
We are sure to hear plenty about San Jose having the best fans in the NHL and how SAP Center is so great and SO FRICKIN' LOUD, BRO. Nothing new to see here. Or is there?
What are the two worst things in the universe? Demonstrative Sharks fans and Yelp reviewers. Imagine living in a world where the two are merged:
Did you know you can review the San Jose Sharks on Yelp? Neither did I. If you're looking to shed a few pounds before your tropical vacation this summer, spend a little time pouring over their reviews and you'll be dry-heaving in no time.
Every so often you'll stumble upon gems like this though and they'll validate your entire existence:
Speaking of fans, remember My Favorite Sharks Fan? Rather than writing up a Sharks 2015-16 season review that would do literally nothing to help you predict the outcome of this round, let's look at some of his #HotTakes these last six months to get an idea of how their season went:
*Pssst*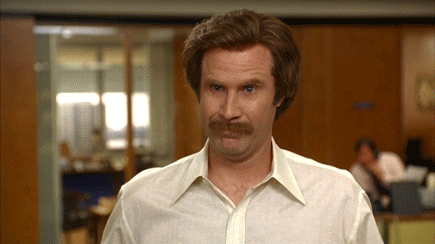 You may sit there and guffaw at these pronouncements made by a Sharks fan in private (he will likely never G-chat with me again) but let us not forget, at the beginning of the season, some of you were saying things like this on the Kings Instagram account, a public platform:
Ahhhh what a season it's been, and what an off-season it will be for San Jose. There's not much left to say. We know the drill. We've been here before. Anything can happen in the Playoffs and I know I speak for most of you when I say I look forward to watching the Kings take on the Sharks for the next four to seven games. I also look forward to the nausea-inducing anxiety that inevitably accompanies these games. Seeing as how bathing suit season is just around the corner, I've been looking for something to suppresses my appetite.
I guess there is just one last thing to say. In the infamous words of Jeremy Lin:
"We meet again, old man, fisher-man."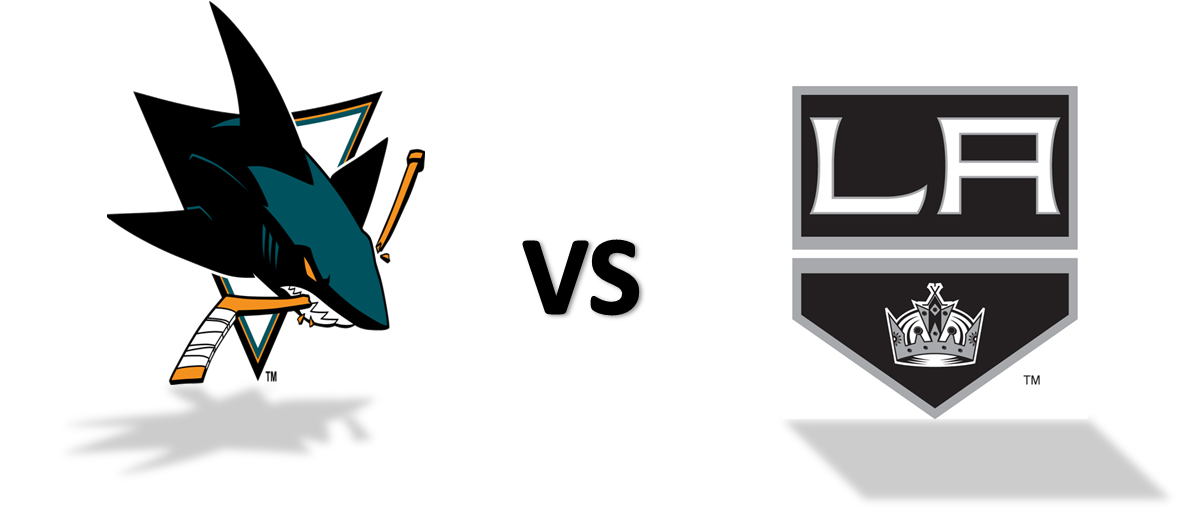 ---
If you like what you've read, you may like my new book! Available for purchase HERE.
Roughing Wingels: A Love Story

— Shawnze Kopitar (@shawnzekopitar) December 23, 2015