TRH GAMEDAY 54: BABY VS BLOGGERS – NY RANGERS
By popular request, you can now see exactly how the TRH Baby has done with each game this season against the dorky bloggers. Check out the 2015-16 Baby VS Bloggers Results Page! And now you can check out the #BabyVSBlogger Advanced Stats!
A quick reminder… for each Los Angeles Kings game, TRH Baby will take on a panel of Blogger Experts by selecting which team will win. We'll keep track of their win-loss record and at the end of the regular season we'll see just who the hockey expert is. Ok.. let's check the Leaderboard!!!
TRH BABY: 34-19
BLOGGERS: 26-27
If I've learned anything lately it's don't try to match wits w a baby – yet @theroyalhalf has suckered me into #babyvsblogger. NYR WIN. ??

— katiebakes (@katiebakes) February 12, 2016
Alright, it looks like we have a great matchup as both the TRH Baby and Famous Blogger™, @katiebakes, have selected the NY Rangers!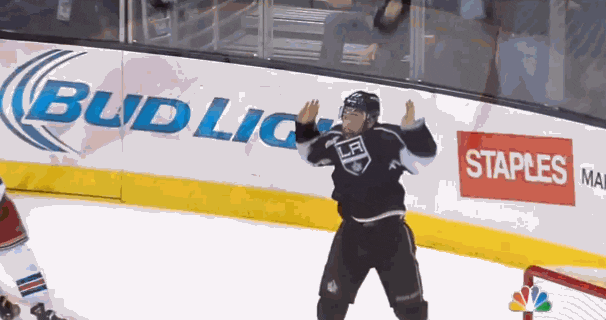 Well, tune in at 4:00 pm on Fox Sports West to see if they are right!
TRH PHOTOSHOP OF THE (GAME)DAY
Not a photoshop but let's just see that Alex Martinez GIF again!