Wednesday Night Lie-Valry: San Jose Sharks vs Nashville Predators
This week begins the annual series of random San Jose Sharks games that occur on NBCSN's Wednesday Night Rivalry night as a doubleheader with the main game (i.e. this week it is the Penguins and Capitals, the Battle of the 2004 Entry Draft).  Though not technically the main rivalry game of the night – as NHL rules state, any game that begins after 9pm ET is not considered a rivalry – it is easy for NBCSN to simulcast Sharks games shown on NBCUniversal-owned Comcast SportsNet California.  So, long story short, these games are more just an opportunity to show two hockey games in one night, and occasionally the Sharks will play a divisional opponent, thus creating an artificial rivalry-like feeling.  Uh, except for this week, I guess.
History
Predators: 28 wins
Sharks: 31 wins
2 ties
Began playing in 1998
Two meetings in the Stanley Cup playoffs (2006 first round, 2007 first round). Sharks lead 8-2.
Explanation
The NHL expanded to include seven more franchises over the course of the 1990s.  The first of those teams was the San Jose Sharks.  Then the Senators, Lightning, Ducks, Predators, and Thrashers.  Since the Sharks inception in 1992, these teams collectively have six Cup Final appearances, two Cups (Lightning and Ducks), and one of them failed so badly that it had to move to Winnipeg.  Of these teams, the Sharks and Predators are the only two originally in the city they were placed to not make a Finals appearance.  In fact, they hold the distinction of being #1 and #2 of four active teams that have yet to make a Finals appearance that remained in one location during their tenure – Sharks, 23 seasons in San Jose, Predators, 16 seasons in Nashville.  And no Cups.  But, these are 90s kids, so, they're all like…
Despite being in the same conference, these two cities are separated by 2,000 miles.  The only real history is that these teams played in consecutive first round playoff series in 2006 and 2007, the Sharks winning both 4-1.  They only have five transactions between them in their history, not including the 1998 Expansion draft in which the Predators drafted a player from the Sharks that retired before the start of the season.
It's too bad Twitter wasn't around in 1998 because
@ALIafrate'sHair would have been a popular parody account.
Other than that, both teams are known for some, um, uncommon jersey colors.  Teal and yellow.  That just screams hockey.  Of course, some might say they are pretty fresh or tight.
The heated vitriol from the cheap seats
Go blues. Kill the preds Again. Not only are the sharks better than the predators. So are the blues. Suck it @PeachtreeC

— Wade O'Dear (@wade_mathew) January 25, 2013
SHARKS SUCK!! (@ Bridgestone Arena for San Jose Sharks vs. Nashville Predators w/ @amypredsfan @ludakrisi) http://t.co/si2M32jx

— Bob Lighthiser (@Boblite123) February 26, 2012
C'mon sharks you gotta pull your shit together today! Beat the predators ass! #SJSharks #comeback

— John Duran (@Big_john68) February 12, 2013
And Nashville beat San Jose!! Suck it, Sharks!

— Dr. Jan Itor (@ChrispyWaffle) February 3, 2013
I feel like I'm watching a Florida Gatora games. San Jose your fans suck. Orange? This isn't Nashville or Philly

— Jonathan Evans (@JonnyPicture) May 21, 2011
Predators shit on the Sharks today!!!

— Andrew Segura (@AndyZ1o) February 18, 2015
Really how much new shit can you come up with about sharks year after year. They're apex predators of the sea, we get it.

— Chavo (@KrakenColdOnes) August 13, 2014
Oh hey, this guy is still playing…
(Every rivalry game has an X-factor, a hero, or someone who's surprising success or ill-timed ineptitude that turns them into the answer to a trivia question.)
Here's another player on an NHL roster you have probably forgotten about.  So, hey, remember Barret Jackman?  Sure you do.  He was an integral defensive piece on the Blues playoff teams of the past years.  His production has dwindled over the past few years, and he is now a third pairing guy for the Predators.  Bitchin'!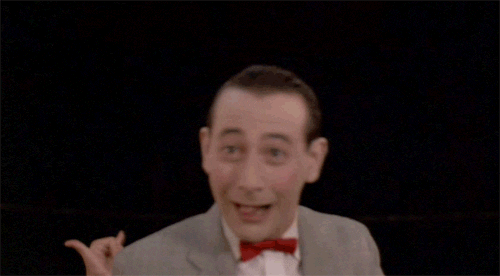 He was drafted #17 in the first round of the 1999 Entry Draft by the Blues, and has proven to be one of the top five players in a first round that has turned out to be absolute garbage.  He played his entire career with the Blues until this season, so he has not had a lot of playoff success or really anything memorable happen to him.  Other than the fact that he is NOT Pavel Brendl or Brian Finley (picks #4 and #6, respectively).  Wow, that draft as a whole was a disaster.  The Kings best pick in that draft was probably George Parros.  What a bunch of scrubs.
It would be negligent to say the Predators really rely on Jackman, but he is making $2 million per season for the next two years – the fourth highest for a defenseman on the team – so, I mean, they kind of are relying on him…
Jackman's reaction to hearing the Predators
are still playing him nearly 17 minutes per game
Wow, what a horrible/fantastic memory!
Remember in the mid-2000s when the Sharks and Predators kind of fought with each other a lot?  Obviously, two playoff series in two years can create numerous differences of opinion.  But, dudes jumping over the glass trying to fight each other!  I bet Brendan Witt said something like, "What's the dillio?" and Scott Parker said something like, "Who's your daddy?!" then Witt was all like, "Your mom!"
Here's another example.  Ryan Clowe, Scott Hartnell, Jordin Tootoo, Mike Grier, and Scott Hannan all get in a fight.  It doesn't matter who any of those guys is playing for in the following video.  It's a Rock'em Sock'em Hockey Greatest Hits album of guys who fought a lot in the 2000s.
Also, here is Patrick Marleau scoring a hat-trick in the playoffs.  Apparently that happened once.  Remember when Marleau was a feared player in the league?  Or am I thinking of someone else?  Anyway, here you go Sharks fans.  One of your Classic Games!  Wicked!
I guarantee you don't remember any of this happening.  Anything that happens between these teams is hockey's version of white noise.  Boo ya!
Rivalry trophy
The rivalry trophy the Sharks and Predators battle for is the Golden Zubaz.
These zubaz were to be given to the Nashville Predators first ever rookie of the year, a combination of a color homage to one of the team's jerseys, and a fashion choice of folks in the 1990s.  Perhaps ahead of its time, the Predators never got to hand out this trophy.  In fact, they have never gotten to use this award.  Like, ever.  Like, as if.  So, the Predators offered this up as a rivalry trophy to another NHL Generation Y'er, the Sharks – who has only had one rookie of the year, who, coincidentally, played his first game against the Predators January 1, 2000; the day the '90s died.  After a win last March, the Sharks are the current holders of the trophy.
Check out past editions of Wednesday Night Lie-Valry!