ROOKIE GAME RECAP – The Battle of the Babies
It's funny to think of LA Kings fans as spoiled, considering how long we have supported an organization that was consistently good at one thing: accruing high draft picks.
But two Stanley Cups in three years and a team expected to go deep in the playoffs create different expectations for the organization. No longer would a flirtation with a playoff spot or a second round appearance resonate with a fanbase that demands more.
On Friday, the Kings gathered their prospects in El Segundo for rookie camp. This provided fans unaccustomed to the extended offseason a chance to get reacclimated with the idea of hockey again, even if it was a bunch of guys who will be playing in the OHL, WHL, ECHL, or AHL for the next few seasons. Camp attendee Nick McBride of the Western Hockey League's Prince Albert Raiders best embodied the semi-absurdity of placing any sort of importance on a scrimmage with his green equipment, a sign that VERY FEW OF THESE PLAYERS WILL EVER PLAY IN THE NHL.
A little too early for St. Patricks Day, bro.
But then again, hockey.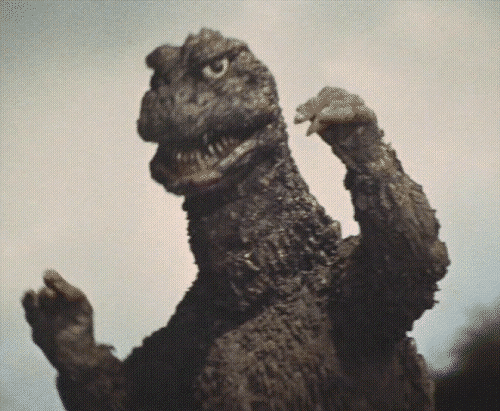 Gametime
"This team would be a lot better if we hadn't won those Stanley Cups," said an anonymous fan sitting near me as he watched the forecheck of the Arizona Coyotes' prospect team dominate the Kings' prospects in a 7-3 game which feature an overtime period, because, why not?
It was apparent very early on that the Baby Kings were veritable chips-off-the-old-block. While there was a dearth of dump and chase (much to the chagrin of no one), there was a lot of extended battles in the corner, where one or more players had jammed the puck against the wall.
My immediate observations were as follows:
Justin Auger, Kurtis MacDermid, and Eric Cernak are big.
Derek Arnold, Spencer Watson, and Connor Garland are not.
The Coyotes' prospects are big, strong, and fast.
The Kings' prospects are just big.
It was very easy to see that the Coyotes' top line, consisting of some form of Anthony Duclair, Max Domi, and Christian Dvorak, were the most talented bunch on the ice. The Kings, however, stuck to their bread and butter: boring hockey. For long stretches of time, the Coyotes held the puck in the Kings' zone, and the fleeting moments of offensive chances often revolved around small, yet talented winger Spencer Watson and defenseman Zac Leslie. Hulking defensemen MacDermid and Cernak were often on the ice, and the biggest man on the ice–Justin Auger–was showing off his ability to play keep-away, which probably should have been exploited more.
With two minutes left in the first period, former first rounder Brendan Perlini sniped a beauty past Patrik Bartosak.
Chase Stewart, who scored exactly zero goals last year in the OHL, was credited with a goal on a deflection past Bartosak to make the score 2-1, but Valentin Zykov's pretty one-timer (on a 5-on-3 powerplay) brought the Kings within one.
Route 66 action in New Mexico ✌️ pic.twitter.com/BKMVAhO4DK

— Patrik Bartosak (@PBartosak30) June 24, 2015
Despite his reprehensible driving skills, Bartosak was solid until being pulled for McBride, whose effort was fantastic! The results, not so much.
Check out that @PBartosak30 mask… pic.twitter.com/im3Wdq84EJ

— The Mayor John Hoven (@mayorNHL) September 16, 2015
But we at TRH do approve of Bartosak's Robb Stauber-inspired mask.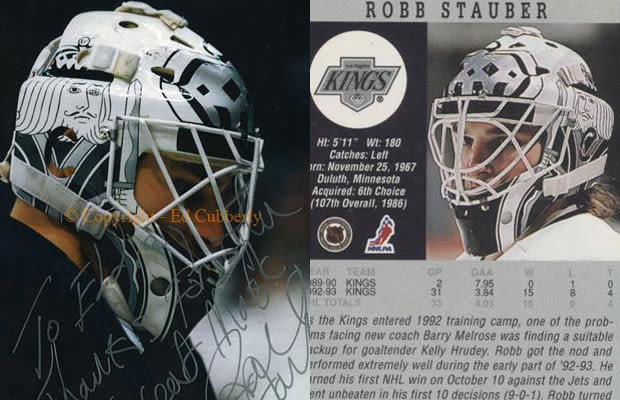 Dylan Strome, who looks just like Mike Damone from Fast Times at Ridgemont High made the lead 3-1, and less than a minute later, Max Domi buried a one-timer from Anthony Duclair to make it 4-1.
At this point in time, I went to explore the Toyota Sports Center. I spoke with a Quad Cities resident named Alex, who appeared to have purchased a ticket to the game so that he could go to the bar, which was a bold decision but one that I support.
While I was away, however, the Kings mounted their comeback. While the two goals to start the period were crushing, the Baby Kings had begun to buzz. Austin Wagner's snap shot from the slot brought the Kings within two, but Al MacInnis's kid (Ryan) made it 5-2. A late Jonny Brodzinski goal, which he banked off the Arizona goaltender and in, made things interesting for a split second, but that was that.
Baby King of the Game
I wanted to go with MacDermid, who had 9 penalty minutes (two minors plus a fighting major) and honestly looks like a man to fear. Here's a video of him beating the living hell out of some poor London Knight.
MacDermid absolutely destroyed poor Maxwell Jones, and was really getting under the skin of Duclair and Domi throughout the game.
But the smoothest player on the ice was also the palest, Alex Lintuniemi.
He'll be pushing Florida's Aleksander Barkov as the most adorable NHL player in the next few years, for sure.
You don`t mess with these guys! #Arizona #Watchyourstep pic.twitter.com/GyP11rtf5F

— Aleksander Barkov (@Barkovsasha95) October 24, 2014
Here's a little more info on Alex Lintuniemi from our friends at Fox Sports West:
Non-Hockey Thought from the Game
The bar at the Toyota Sports Center is clutch. Mothers everywhere must be wondering why their husbands ABSOLUTELY INSIST to take their sons or daughters to El Segundo for hockey/figure skating practice.
Apparently there's a burgeoning community of commenters at LAKingsInsider.com that I was unaware of.  My friend for the game (whose name I did not catch) asked me if I was a certain commenter, and I was a little confused.
Someone brought a large dog to the game. He was very chill.
The smell of bar food was everywhere.
There was a man with an ironic mustache and short shorts chirping the players hard. He even dropped a, "Hey Domi, your epidermis is showing!" like it was 4th grade again.
Miscellaneous
Here's a video to get you fired-up about the hockey season. I have watched it no less than 80 times, and it always brings a smile to my face.
And here is the hockey version: