NORTH AMERICA'S NEXT TOP BLOGGER: SEASON THREE
VO:
LAST SEASON ON… NORTH AMERICA'S NEXT TOP BLOGGER!
(A 5 year-old Mac laptop is slowly opened.)
VO:
… THE WORLD WAS CAPTIVATED BY THE SEARCH FOR SOMEONE
TO DO ALL OF THE ROYAL HALF'S WORK WHILE HE HUNG OUT IN THE PRESS BOX!
(The Royal Half puts his dirty tennis shoes up in the Press Box
while lighting a cigar with a 5 dollar bill.)
VO:
FOUR DREAMS CAME TRUE…
(slo-mo of GarrettMWAH, KnickRickle, JVN Siegel and ALMSMCQ
writing blog posts and not getting paid for them.)
VO:
THIS SEASON, IT'S A NORTH AMERICA'S NEXT TOP BLOGGER
LIKE YOU'VE NEVER SEEN BEFORE!
(A blogger sits on their couch and tries to figure out if
the post they are writing is micro-aggressive or not.)
 VO:
BECAUSE  IN THE END… ONLY ONE BLOGGER…
(hero shots of the cast with arms crossed, staring into camera)
 VO:
…WILL WIN BUD LIGHT LIME AND TRH T-SHIRTS FOR LIFE…
(close up of cases of Bud Light Lime and TRH T-Shirts)
VO:
…AND THE HONOR OF BEING NAMED…
That's right! North America's Next Top Blogger is back!!! We had so much fun last season finding new "talent" to write for the pages of The Royal Half that we decided to order a 3rd Season of the most successful hockey reality show since Oil Change.
First, let's take a quick look at how some of the past winners of North America's Next Top Blogger are doing. As we present the first ever NORTH AMERICA'S NEXT TOP BLOGGER REUNION SHOW!
Why, there's Garrett Wilson, a winner from Season 2. Let's see what he's been up to lately.
I'm trading in my Halo and blogger basement for a tomahawk and a front office desk: http://t.co/AYj6Uh23tI

— Garrett Wilson (@Garrett_MWAH) September 18, 2015
If anyone is interested, this is the actual job I'll be doing: http://t.co/nis3dUYv5y And yes, I only saw the job cuz it was on @fangraphs

— Garrett Wilson (@Garrett_MWAH) September 18, 2015
Oh, NBD, he's only now an operations analyst for the Atlanta Braves!
How about Knick Rickle, another winner from Season 2. Oh, well he's only working for an un-named professional hockey franchise, that's all!
And even though she didn't compete in North America's Next Top Blogger, Jenny Scrivens went from writing for The Royal Half…
…TO BEING A PROFESSIONAL HOCKEY PLAYER!
Honestly, The Royal Half dot com is a bigger pipeline to professional sports than the Sutter family.
Sure, other past winners of NANTB like Flubber McGee, King Tufficult, ALMSMCQ, JVN Siegel and Brian Rowland haven't achieved greatness like other #TeamTRH members… or maybe they have. None of the bloggers are allowed to make eye contact with me, so honestly I really have no idea.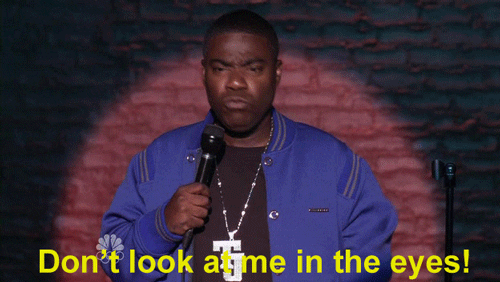 Since the NHL season starts soon, we truly are producing this like a reality show… rushing through it and spending as little money as possible.
We are looking for people who want to write about the LA Kings, the Pacific Division, the Western/Eastern Conference or the NHL in general. Bonus points if you know how to search for Parks and Rec GIFs.
We are also looking for photoshop creators, video editors and someone who can explain how Snapchat works to us.
Also, we are on the search for someone who'd like to take a bigger role at TRH… including being a Managing Editor for the entire site. PumperNicholl and I need some help because honestly… we are just working way too hard on this weblog. I mean we've created so much content recently!
This is awkward.
If you think you have what it takes to be a writer/photoshopper/editor/link dumper for The Royal Half, then simply click the button below and fill out the application.
Or if it doesn't work, then try clicking here.
Good luck and remember… you are not here to make friends.