TRH GAMEDAY 62 – EDMONTON OILERS – #HereComeTheKings …Again
As the LA Kings face-off against the Edmonton Oilers tonight, they only need to look back to their last game in 2014 to pinpoint how frustrating this season has been for their fans.
In fact, that game was so frustrating that I'm pretty sure this is the first time that particular game is being referenced on the site.
The Kings lost to the Oilers 3-2 in a shootout that night.
It happens, right?
Well, for the Oilers, not really.
The Oilers have played 38 games against Western Conference opponents so far this season.
They have won a grand total of five of those games.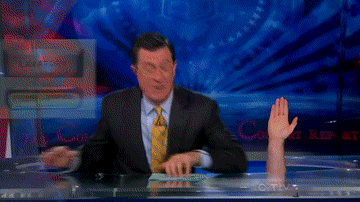 Five.
Let's check out those highlights! …if for some reason you want to re-live that game…
I feel you, Jonathan Quick.
THE EDMONTON OILERS PLAY "HALLELUJAH" WHEN THEY WIN A GAME?!? HAHAHAHAHAHAHAHAHAHAHAHAHAHAHA

— PumperNicholl (@PumperNicholl) December 31, 2014
Ugh now this just makes me even sadder.
Whatever. I'm sure the Kings can't possibly lose to the Oilers again, right?
Not against this terrible franchise.
No way they lose again, right?
RIGHT?!
TRH TENDER GOALIE SWIPE TO VICTORY™
BEST OPPOSITION BLOGS:
BEST OPPOSITION TO FOLLOW ON TWITTER:
WORST OPPOSITION TO FOLLOW ON TWITTER: