PACIFIC WAR ROOM – 1.9.15
In an effort to keep Los Angeles Kings fans aware of the comings and goings of the other teams in the Smythe Pacific Division… we here at The Royal Half have created the Pacific War Room… a wrap-up of the past week in the Pacific from some of the best and brightest bloggers who cover Pacific Division teams. In order of the Pacific Division standings… we present the Pacific War Room for the week of January 9th, 2015!
ANAHEIM DUCKS
1st PLACE, 26-10-6, 58 POINTS
@EarlSleek
Stop me if you've heard this one before. This past week, the Ducks got outscored over the course of three games but still won two of them. Ha ha ha, goal differential. As usual, Anaheim went 2-0 in one-goal games, bringing their season total to a fairly insane 20-0-6.
The two wins were against pretty quality opponents, though each was playing without their best netminder. The Ducks edged Brodeur and the Blues 4-3 in regulation, then Hutton and the Predators 4-3 in a shootout. Then, to flip things around, Boudreau threw Ilya Bryzgalov in against Lundqvist and the Rangers, and though Breezy was better than either of his first two appearances, the Ducks lost 4-1.
Uh, and here's a random Blues cartoon from the ol' archives.
In theory, the Pacific Division cushion should be shrinking for the Ducks, as they've only gone 5-4-1 in their last 10 and have seen their games played lead diminish a bit. However, the rest of the division seems to be similarly mediocre. Sharks and Canucks are also 5-4-1 in their last 10; Kings are 4-3-3; Flames are 4-5-1. So while other division leaders sit on one- or two-point leads, Anaheim has the fat cushion at the moment with 9 points.
But hey, enough about the current Ducks, big news out of Toronto when the Maple Leafs fired head coach Randy Carlyle, a move first made popular by the Ducks back in 2011. Carlyle, of course, coached Anaheim to California's first Stanley Cup, before realizing that he was much better at coaching guys named Niedermayer and Pronger than guys not named Niedermayer or Pronger. Oh well – at least the Leafs will still be paying him instead of the Ducks. :)
And oh yeah, zero Ducks were named starters for the All Star Game.
Internet tricks the Blackhawks into playing an 83-game season.

— Earl Sleek (@earlsleek) January 3, 2015
Note: my next post will be the first with a number retired in Anaheim. Yay Teemu!
VANCOUVER CANUCKS
2nd PLACE, 23-13-3, 49 POINTS
@PetBugs13 from Canucks Army
When last we left your intrepid Canucks, it was all rather doom and gloom in Canuckville.
But nothing that a couple of wins can't change. Especially when the unease was mostly due to this being the time of year that the wheels fell off the wagon last season. And while there is still plenty of time for that, especially with a Saturday night date with the Calgary Flames on the horizon, the Canucks seemed to have shaken off the deja vu heebie jeebies everyone was feeling.
A convincing win over Toronto head coach (not yet my pretty, but soon, oh yes, soon) Mike Babcock's Red Wings and followed that up by hanging on for a 3-2 victory against an Islanders team that put up seven on Eddie Lack in the third period of a game last season. Not even a lacklustre outing against the Panthers last night was enough to put a damper on the mood in Canuckistan. For, you see, it was Roberto Luongo's first game back in Vancouver, and the Canucks faithful were just a happy to cheer him on as they were to cheer on the home team. Although that was apparently lost on some:
Video reporter talking about Loungo, fans gave name resounding boos. #FlaPanthers

— Harvey Fialkov (@hfialkov) January 9, 2015
Lou getting booed again by fans upon intro. Mitchell got some cheers #FlaPanthers

— Harvey Fialkov (@hfialkov) January 9, 2015
Lou takes ice and gets booed again. #FlaPanthers

— Harvey Fialkov (@hfialkov) January 9, 2015
Guess Canucks fans are remembering Luong's 31 playoff losses and not his 32 wins. #flapanthers

— Harvey Fialkov (@hfialkov) January 9, 2015
Cant wait to hear their reax during upcoming video tribute #FlaPanthers

— Harvey Fialkov (@hfialkov) January 9, 2015
Lou or or boo? Im thinking boo? #FlaPanthers

— Harvey Fialkov (@hfialkov) January 9, 2015
Ok sounded like boos to me…I know they looooove him #FlaPanthers

— Harvey Fialkov (@hfialkov) January 9, 2015
Nostalgia and buffoonery aside, however, all is not so rosy with the Canucks. While they remain comfortably in a playoff spot and have games in hand on most teams around them, the underlying stats have been falling faster than Dave Nonis' chances of coming back as Leafs GM next season. So while they aren't quite a garbage fire just yet, the chance of another second half collapse similar to last season is there lurking under the surface.
The Panthers, on the other hand, actually are on fire. And paradoxically, that's a good thing:
But either way, the light from the flames will at least brighten up the gloom.
Greetings my pacific division friends! It's been some time. Hope all is well, hope Santa treated you well, etc etc. Joe Thornton has been placed on the IR and this past week has been a little sneak peek of what life would be like without him on the San Jose Sharks….to quote Piers Morgan, I want to die. Friends coming to Netflix has helped ease my pain. Could this week in hockey BE any more of a roller coaster?
San Jose Sharks vs. St. Louis Blues, 2-7
I don't want to fucking hear it.
San Jose Sharks vs. Winnipeg Jets, 3-2
When did Winnipeg actually become pretty good? Isn't Pavelec still a thing? Why are they competing for a wild card spot with the Kings? Why did the NHL think that putting a team in Winnipeg again will be successful in the long run? So many damn questions. Anyway, the terrible penalty kill was what kept Winnipeg in this game. It's almost as if the Sharks could have used Joe Thornton, I'll let you know when I get the lab results in. Ugh, overtime how stres-hahaha, 5 seconds left? That shit never happens to the Sharks. Incredible. Way to shork, Thrashers. I love you Marc-Edouard.
San Jose Sharks vs. Minnesota Wild, 4-3 (OT)
San Jose Sharks vs. St. Louis Blues, 2-7
Upcoming:
This weekend the Sharks play the Rangers, which means that highlight reel Hertl goal will be played on the Sharks' broadcast about 17,000 times. The Kings and Ducks embarrassed themselves against New York this week, which means the Sharks will win since they have such trouble coming hat tricks.
It was a your typical, run of the mill week with the LA Kings.
By that I mean they looked dominant at times in both of their games this week, and managed to lose both.
That included a wild 7-6 OT loss to the Nashville Predators in which the Kings scored three goals in a 97-second span to cap a wild comeback in the waning moments of the third period…
Seriously click this link for the sexiest angle possible.
…only to lose the game 18 seconds into overtime.
The Kings then enjoyed a much needed four-day break before hosting the NY Rangers, the very team they defeated in the Stanley Cup Final last year.
Despite an 2-0 lead, there was an ominous sign that this would not be the Kings game.
@theroyalhalf gonna be come to come back from this pic.twitter.com/nZ7Q9KJOyh

— Mikey P (@sigtauez188) January 9, 2015
Sure, the Kings lost (again), but look at the bright side:
The LA Kings fall to 4-2 in their last 6 games against the NY Rangers.

— The Royal Half (@theroyalhalf) January 9, 2015
hahaha everything is going to be fine!
*looks around nervously*
CALGARY FLAMES
5th PLACE, 21-17-3, 45 POINTS
@BookOfLoob from Flames Nation
Thanks to Stace for taking up her post again this week on the War Room. Having me talk about the Sharks must have been a nightmare (more so than usual), and I promise I'll try to promise not to do it again. Anyway, onto the Flames.
There's really not a lot to talk about this week, as the Flames have only played two games since the last Pac War Room installment, and they lost both games by a goal, mostly because Johnny Tavares is apparently a bit of an asshole.
But the big news is that the future of Brian McGrattan is in doubt MIKAEL BACKLUND HAS MADE A (near) TRIUMPHANT RETURN.
Oh hell shit yes.
I'll give you a moment to collect yourselves.
Seriously, how much time do you need?
Okay, you know what, I'm just going to keep on going here. You guys need to grow up.
Actually, Backlund's homecoming is really big news for this team, and I don't know if there's a certain sentience for what that means outside of Calgary, but 'round these parts, brother, it is flavor (Editor's note: Get your "u" out of here, punk) country. Mikael is a very underrated forward around the rest of the league, and having him back in the lineup means that the Flames can do things they've never been able to do, like ice 3 to 4 quality centers, or never having to put Jason Weimer in the lineup, or having to remember that they used to have to put Jason Weimer in the lineup. Brings a tear to the eye.
Seriously, the 90's sucked. And the early aughts. And the late aughts. And the early part of the '10s. And the 1960s are very overrated, but that's another story for another day.
Anyway, people were thrilled for Backlund's return:
follow all of your favourite FN writers: they're very clever pic.twitter.com/2rZn4pbe52

— FlamesNation (@FlamesNation) January 8, 2015
♫♫Backlund's back ALRIGHT♫♫

— Bread Frathwaite (@bookofloob) January 8, 2015
fuck yeah Mikael Backlund dot org

— Joe Aminzada (@Josefito10) January 8, 2015
Backlund power rankings 1. Mikael 2. Bob 3. Backlund Pilates in Fulham, England 4. Barklund, a dog parody Backlund account

— FlamesNation (@FlamesNation) January 8, 2015
You see, because he's very good. Also he scored, so you better believe there was a raw sexual energy pulsing across the city that evening.
It would have been a lot cooler if Rafa Diaz didn't kill Karri Ramo. Or if the refs knew what offside was. Or if Petr Mrazek could keep his goddamn mask on his head. Or if John Tavares wasn't such an asshole.
Man, this was kind of an underwhelming week.
So with that in mid, I'll just leave you with some important causes that I firmly support. This will only take a minute of your time. First off, I want you to be aware of the perils of doing The Wave:
I forgot about this until now, but John Tavares scored the winning goal last night right when people behind us were trying to start the Wave

— Bread Frathwaite (@bookofloob) January 4, 2015
Spread the word. The Wave kills

— Bread Frathwaite (@bookofloob) January 4, 2015
Please spread the word. Let's make 2015 the year we finally beat The Wave.
Secondly, boo these people with every ounce of hatred and scorn you've got. Jersey fouls are an affront to whatever deity you believe in.
Oh the jersey foul. #hernameislola pic.twitter.com/SIvU1nztOy

— Terra (@Puckstar_) January 8, 2015
This week was all about the unexpected for the Coyotes.
It started out with a bag skate…
…and ended with ended up with 'Maligned' Mike Smith getting the start in all three games the team played this past week,.
The first game was against the Blue Jackets, who were 10-1-1 in their last 12 games coming in. Smith hadn't started a game since giving up four goals in 11 shots on December 2nnd against the Canucks. Smith's teammates responded by putting up a six spot on Officer Bobrovsky.
The Coyotes have now scored five or more goals in six games this season. This stat is less impressive than you may think. Three of the six games were against the franchise who will likely be drafting Connor McDavid in June. Speaking of said team, thanks again to them for sending this guy to the desert.
It was also the second Marty Party of the season. Martin Hanzal had a four point night (1G, 3A). The Coyotes' points percentage (since 2007) drops from .561 to .516 when the Czech center isn't in the lineup. Things were looking up again three contests into the Barroway era.
And just minutes before Tuesday's game against St. Louis, right on cue, this news dropped.
#Coyotes announce it's an upper-body injury for Hanzal. He's day-to-day.

— Sarah McLellan (@azc_mclellan) January 7, 2015
Not good. It got worse once the game began. The Blues Brutal Backes Buzzsaw went to work.
Four goals including a natural hattie. You know what that means!
A NATURAL MEAT TRICK

— Jen LC (@RegressedPDO) January 7, 2015
It was the 7th time the team had been shut out this season and the 12th game where the team lost by three or more goals. Yuck!
On Thursday night Arizona hosted, Winnipeg, the team which ruined their season opener. Not like the Jets were the only central Division squad the Yotes have had issues beating this season. As a matter of fact, Arizona hadn't beaten a single Central opponent yet this season going into the game. The chances of ending their Central futility seemed even more remote when it was announced both Hanzal and first pairing defensemen Zbynek Michalek would both be unable to play due to injury.
However, it was a day for laying eggs.
FYI #Coyotes fans: There is absolutely no truth to anything @SportsHubAZ reports. But we found his source… pic.twitter.com/MkypqkcH7p

— Arizona Coyotes (@ArizonaCoyotes) January 8, 2015
The Jets look more like the turtle than the hare to start this game. #Coyotes

— Dave Zorn (@davezorn72) January 9, 2015
The Jets PP makes the pre-Brown Coyotes PP look like a well oiled machine.

— Carl Putnam (@CarlPutnam) January 9, 2015
While Winnipeg's power play was sputtering, Coyotes' assistant coach Newell Brown's power play was on fiyah!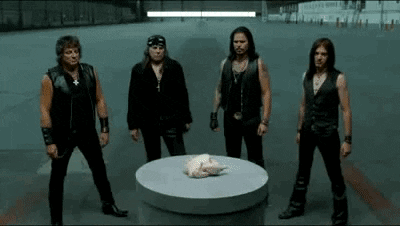 #Coyotes take 3-0 lead over @NHLJets into 2nd INT. All 3 goals are PP goals. Mike Smith has made 22 saves

— Dave Vest (@davest4yotes) January 9, 2015
The power play wasn't the only special teams unit shining for Desert Dogs. The league's worst penalty kill did not allow the Zombie Thrashers to score a power play goal of their own. The Yotes PK killed all SEVEN chances en route to a 4-1 victory.
A respectable 2-1 record on the ice and the destroying of a thieving, lying troll off the ice made for a fairly satisfying seven day span in the Sonoran desert.
Ten games into the Todd Nelson Era and the Oilers have managed to pick up an astounding eight points!
In 31 games under Eakins this season they had 19.
Needless to say the team is playing marginally better under Todd Nelson, WHICH IS TERRIBLE BECAUSE WE ARE IN DANGER OF PLAYING OUR WAY OUT OF THE MCEICHEL SWEEPSTAKES! And if there's any team that could be super terrible and still not end up with a shiny new franchise savior (Editor's note: Same to you) to show for it, it's my beloved Oilers.
I still have faith though. Even though they're playing slightly less terribly, they are currently on pace for 33 points over the second half of the season.
If things continue to break this way they'd finish with 60 points total. Which would be 7 points worse than last year, and would tie for the lowest point total in franchise history (two lockout shortened seasons aside) with the comically terrible 92-93 team. That team was lead in scoring by Petr Klima, who put up a sterling 48 points(!!!!!). Even by today's standards that's abysmal. Pat Lafontaine had 100 more points than him that year!! Hell, Mario Lemiux had 20 more points than the top 3 Oiler scorers COMBINED! That's how atrocious that team was, so we are on the verge of something really special here.
In other news, the newspaper business is still alive and well in Edmonton, propped up almost single-handedly by disgruntled Oiler fans on both sides of the spectrum.
Everyone is arguing about whether or not Oiler fans should be cheering for losses, or whatever the opposite of a loss is.
Leon Draisaitl was finally granted asylum and was sent to the Kelowna Rockets to in an effort to keep the Memorial Cup in the WHL. As it turns out he probably should have been sent down sooner, BUT THERE WAS NO WAY ANYONE COULD HAVE KNOWN THAT!
The coming weeks sees the Oilers play games against three of the best teams in the league in Chicago, Tampa Bay and St. Louis so they have a chance to firmly entrench themselves in 30th place heading into the All-Star break. DON'T THINK WE DON'T SEE YOU LURKING OVER THERE CAROLINA! (As of this writing Carolina has just beaten Buffalo, which is both good for the Oilers and bad for the Oilers)
TRH WILD CARD WATCH™
#HereComeTheOilers https://t.co/vemifQIwK1

— Pete Blackburn (@PeteBlackburn) January 5, 2015
Thanks to all the amazing Pacific Division Bloggers. Check back next Friday for another edition of Pacific War Room! You can check out past editions of Pacific War Room here!