TRH RECAP 25: The Embellishment Olympics
KINGS 4, COYOTES 0
I'm trying my hand at writing this the night after the game ended for a myriad of reasons. Firstly, I want my lunch break tomorrow; it's my happy time. Secondly, the game ended earlier than normal! And finally, I just made and consumed the two greasiest (and most delicious) chicken quesadillas to have ever seen a frying pan. Seriously. I may die.
Since that might be the case, I want to go out on top.
Let's jump right into the game, shall we? I have the NHL Gamecenter. It was a spur-of-the-moment decision I made when I got home after shoulder surgery, and I haven't regretted the investment. That being said, I chose to go with the Arizona feed to start the game, and here's why: I like judging opposing teams' broadcasts. Some are great, like Carolina. Others are awful, like Detroit. It turns out that Arizona's is borderline-violent, but more on that later.
The other reason is because – and I know I'm going out on a limb here – I can't stand the Kings' broadcast.
Bob Miller has one of the greatest voices in play-by-play history, but he simply can no longer keep up with the game. If I hear any more "Kopitar to–er, um, now, Nolan–back to Muzz … Martinez, over to … and taken away by Kassian" calls, I'm going to put it on mute (I also can't stand the idea of Bob pimping his own documentary). This combined with Jim Fox's overzealous "Y'OH!" make for a broadcast where I find myself gently correcting the tandem.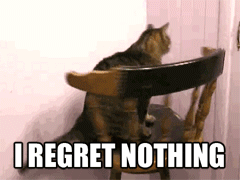 The first few minutes of the game consisted of the Kings allowing the Coyotes to do what they do best: not let the other team touch the puck. It was during this time that Arizona's color commentator Tyson Nash suggested that many Coyotes fans would like to punch Dustin Brown in the face, a statement that is neither far-fetched, nor completely untruthful.
Jarret Stoll got tangled up by the benches with an Arizona player, allowing the puck to squirt free into the evil Dustin Brown's clutches. He picked it up and raced in alone, completely freezing Mike Smith, who really isn't all that good anymore (except at getting angry and embellishing).
It perfectly exemplified what hockey is: a game of bounces. Brown was minding his own business, looking for knee-on-knee contact, or to flop on the ice draw a penalty, and all of a sudden the puck coasted into his path.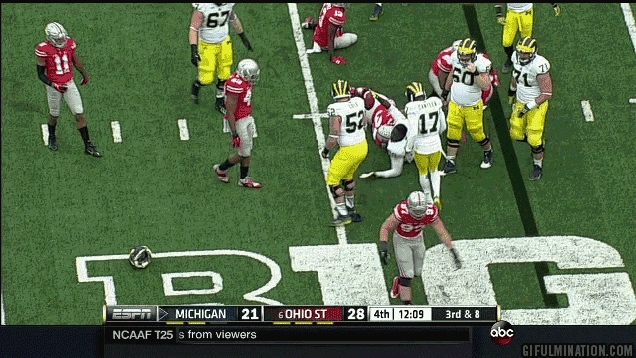 It was the captain who followed-up at the 9:57 mark of the second period with his second goal of the game. Really, it was just a wrister from relatively deep that fooled Smith. It might have glanced off a Coyotes' player, but who cares? We all win when Mike Smith looks silly.
It was around this point in the game that I thought, "Hey, Shane Doan is like an older, angrier, louder, more medically qualified version of Dustin Brown.
BACK TO THE GAME
Five minutes later, the Kings found themselves on the powerplay, when Jarret Stoll redirected a shot from the point passed Smith, who was promptly pulled. A solid hand-eye play by Stoll, and the first post-extension-signing point for ole' Alec Martinez. Brown also got an assist, giving him three points for the first time in a loooooooong time.
I was mid-quesadilla when Alec Martinez scored. I kid you not. I was burping straight grease, and Marty's out there firing his six-gun in the air, celebrating the fact that he has long paper, and can now pay for Dustin Penner to come back and hang around the South Bay with him. It was all very entertaining.
Martin Jones held on for the shut out, and the poor Coyotes fell again. Despite the number of known floppers active for the game, there really wasn't an opportunity for guys to take a dive…
What's sadder than the "fact" that they are the most boring team in hockey, is this article that I read claiming that GM Don Maloney had allegedly threatened to trade some of his players if they didn't step their respective games up. I have never heard of management threatening to move players before, but this just seemed rather entertaining to me.
Goal of the Night
That dangle from Tanguay last night made my entire year.

— Alex Browne (@alexbrowneyoung) December 5, 2014
Random Fight of the Night
King prospect Nikolai Prokhorkin, who may or may not be THE REAL DEAL. got into it with some other Russian guy. It's a short, but angry fight.