TRH STADIUM SERIES RECAP: Royal Access
For me, blogging is an absolute privilege.
It's a way to interact with fellow fans, occasionally make people laugh and, of course, the perfect excuse to watch every second of LA Kings hockey.
But with the freedom that blogging provides, it also comes the need to lead a double life.
Getting "called out" by bloggers who write under a pseudonym? That about tells the tale, doesn't it…?

— Mark Spector (@SportsnetSpec) January 23, 2014
#Gernolism
But you know what, elite hockey media?
…I can walk among you as well.
Hey there, handsome.
I was fortunate enough to get invited to the Stadium Series media event that was held on Friday. And it was … well, just like every other media event that I've ever been sent to before in my previous life as a journalist.
Essentially, there were a bunch of people walking around acting like they didn't want to be there and hated their jobs.
Yes, that's a gross over-generalization because there were also many who were awe-struck and quite cheerful.
I have many thoughts about the journalism-blogger divide, but I'll save that for another time. For today is about one thing:

Selling out.
Thanking an amazing company.
Can-Am Spyder: It's the voice of a new generation.
That's right, the good people at BRP sent yours truly and our buddies over at Crowned Royal to check out the sights and sounds of Dodger Stadium before it was open to the public. BRP was able to send us in because of their official partnership with the NHL that brings special Can-Am Spyder experiences to the NHL Stadium Series outdoor games and the Stanley Cup Playoffs during the 2013-14 season.
And boy did it have my Can-Am Spydie sense tingling with those picturesque views.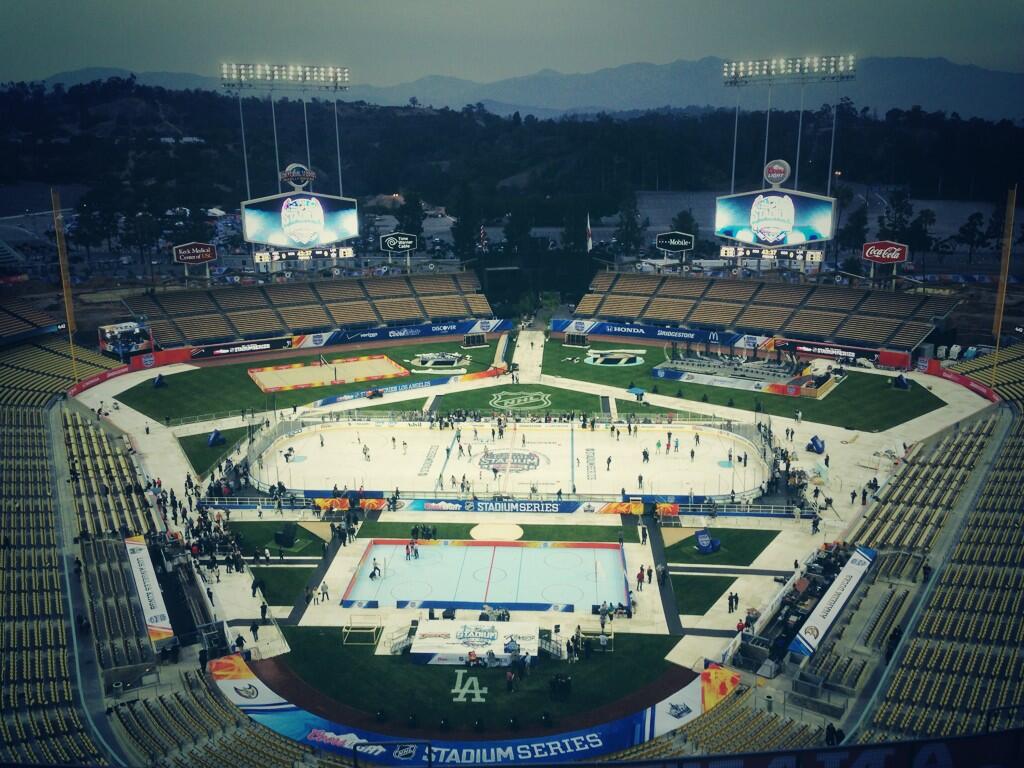 Schwing.
I was treated like the cheeto-stained, sweatpants-wearing blogger king that I am the day before the event as the BRP team snuck me in with some dirty laundry unrolled the red carpet so I could go inside Dodger Stadium.
Once there, I loitered around rinkside to watch both teams practice.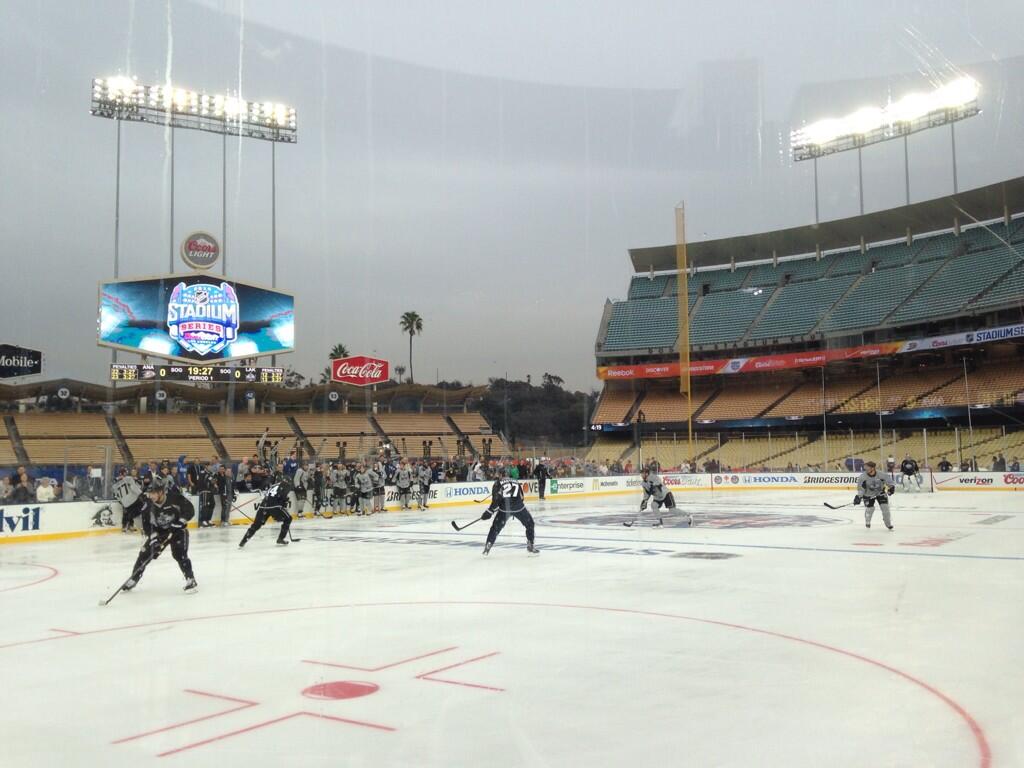 No, the LA Kings didn't score a goal during practice either.
Anaheim Ducks realize they've made a huge mistake, rectify by throwing jerseys away. pic.twitter.com/ztlB3NGuwB

— PumperNicholl (@PumperNicholl) January 25, 2014
From the bottom of my pockets heart: Thank you, Can-Am Spyder, for getting me into an event where people called me "sir," without adding: "You're making a scene."
Mainly, I'm honored to be a part of the Can-Am Spyder team seeing as they only take the best and brightest from the hockey community to partner up with them.
And if you weren't lucky enough to make the Stadium Series game between the LA Kings and Anaheim Ducks at Dodger Stadium (or even those loser games at Yankee Stadium), then I'm sure you have plenty of good karma to use to your advantage!
So if you want to see an outdoor NHL game while people still care, then check out the Can-Am Spyder Facebook page where they are giving tickets for both the Chicago and Vancouver games!