FLUBBER'S GAME OF THE WEEK: CAROLINA vs WASHINGTON
Hey, you have drunkenly stumbled into the first 2014 edition of Flubber's Game of the Week.  Sit down and read, once the room stops spinning.  Today's matchup:
Significance
Here we have a division matchup of two teams that will spend the next few months battling for the last few playoff spots.  The Hurricanes are only a few points out of the eighth playoff spot in the Eastern Conference and could possibly make a push down the stretch.  On the other hand, the Capitals are second in the Metro Division – good for seventh in the conference – and currently sit six points ahead of their Tar Heeled foes.  These two teams will only play each other once after this game, so this game is just that more important for the Hurricanes to pull closer to the top of the terrible, terrible division.
Though that's all well and good, this game has an added bit of intrigue because of a tweet I made while watching the US Olympic team roster announcement after the Winter Classic (because my Twitter feed is probably the best indicator of important things people are talking about):
Who the hell is Justin Faulk?

— Flubber McGee (@FlubberMcGee) January 1, 2014
 Because, seriously, you haven't heard of him.
While everyone was losing their mind over Jack Johnson's and Bobby Ryan's snubs from the roster – and reading Scott Burnside's book about how the team was selected (spoiler: Brian Burke is a mouth-breathing shithead) – I decided to look into the much more important matter of trying to figure out who the hell this Faulk guy was and why he gets to play in the Olympics.  I mean, it's not like Team Slovenia's roster.  You aren't going to watch Team Slovenia to watch the capable goaltending of Robert Kristan, you are watching for Anze Kopitar and maybe to see the nine other Kopitars on the roster just for kicks.  That said, why does he get to put a Team USA jersey on?  The same jersey that greats like Dave Snuggerud, Guy Gosselin, and Ted Crowley have worn!
The face of American hockey
Team USA Selection Process
Anyway, let's begin by looking at the Burnside novella.  What was the brain trust putting the team together saying about this guy.  I did a Control+F search for "Faulk."  Here are the results:
Their early position on The Board is assured, but there are lots of questions about young players like Dustin Byfuglien, Kevin Shattenkirk, Keith Yandle, Justin Faulk and John Carlson and where they might fit, if they fit at all.
It's established that he's a "young" player that has an outside chance.  It sounds like he would have been a no-brainer on the 2010 team.  But, Team USA is back, baby, and no scrubs are making this team.
If Suter and Martin are considered the top two defensive players at the moment with McDonagh sliding into the second pairing on the left side, the question is whether to have Jack Johnson play with McDonagh or drop him to a third pairing. Would that leave Orpik, another left-handed shot, as a seventh defenseman?

That would leave three players to consider from a group that would include Keith Yandle, Dustin Byfuglien, Cam Fowler, Kevin Shattenkirk, Danny DeKeyser, John Carlson and Justin Faulk.
So, essentially, if Jack Johnson made the team, Justin Faulk would have been considered along with Fowler, Shattenkirk, and the Capital's Carlson (who made it), and Yandle, Byfuglien, and DeKeyser (who did not make it).  At this point – and I'm not a math guy – but he has something like a 2% chance of making the roster.
Over the next couple of weeks, Poile is hoping to see something that breaks the logjam for the final spots from Shattenkirk, Carlson, Faulk and/or Erik Johnson.
US Olympic team GM David Poile shows some real love of Kevin Shattenkirk throughout this article.  There's something about this Poile guy, but I can't quite put my finger on it.
Then, for a long time, essentially nothing happens, except Jack Johnson will not be making the roster.  This is the result.
At this moment, Justin Faulk occupies the second spot on the right side.
Welp.
Did I mention nothing had happened?  Because, literally, all they really decided is that Jack Johnson wouldn't make the roster.  So, yeah.
"Can anybody get Carlson ahead of Faulk or Shattenkirk?" Poile asks.

Silence.
Oh by the way, Carlson makes the roster but is not better than Faulk or Shattenkirk, apparently.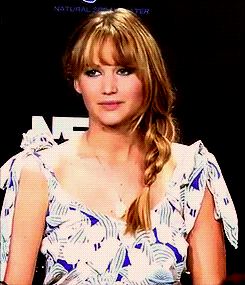 On to the defense, where there are now seven "locks" the group has identified: Ryan Suter, Ryan McDonagh, Brooks Orpik (who the night before this meeting was attacked by Boston's Shawn Thornton and taken off the Boston ice on a stretcher), Paul Martin (also injured with a broken leg), John Carlson, Justin Faulk and Kevin Shattenkirk.
So, essentially, Faulk somehow lucks into the final seven spots and is one of them who does not have a serious injury during the month of December.  It's like when you were six, and at some kid's birthday party, and you get picked last in kickball, and all the other kid's on your team have a bad reaction to oysters and start puking everywhere – but you had the chicken, so you're fine – before the actual game starts; he's the best player by default, because everyone else is gone or incapacitated.
Okay, so what did the collective intelligence of the American roster makers see?
 Videos of Justin Faulk
He fights.
He assists.
He scores.
He beats entire countries by himself (even the greatest country in the world).
He has an uncanny ability to win games in OT.
That hair!
Yep, he's a keeper.
Justin Faulk Stats
Below is a copy of his stat-line, though not his fancy stat line (which can be found here).  But, really, do stats even matter?
Look there, he's been a part of the US National Development program, so you know he's good.
Prediction
Justin Faulk pots a hat trick, gets in two fights, then gets hurt.  The Hurricanes beat the Capitals 3-2.  Jack Johnson is added to the Team USA roster.  Stupidity continues to happen.